Live in the city, but long for a little green in your environment? Do not let a lack of space keep you from the joys of growing your own plants and decorating your outdoor space. Movers in New York City know better than anyone that space in places like Manhattan comes at a premium. Over the years, top-rated mover, Imperial Moving (Facebook | Vimeo | Twitter) , has helped countless New Yorkers settle-in for life in the Big Apple. Their job sometimes entails moving and rearranging clients' patio gardens – from a small collection of containers to rather grand terraces with oversized pots. They've found that even with just a small patio, you can create an urban oasis using containers. Whether your taste runs for the ornamental or the edible or a little of both, container gardens can brighten up your outdoor space, provide you with an opportunity to commune with nature, and a place try your hand at gardening. Here are some tips for creating a lush patio garden of your own:
Configuring Your Garden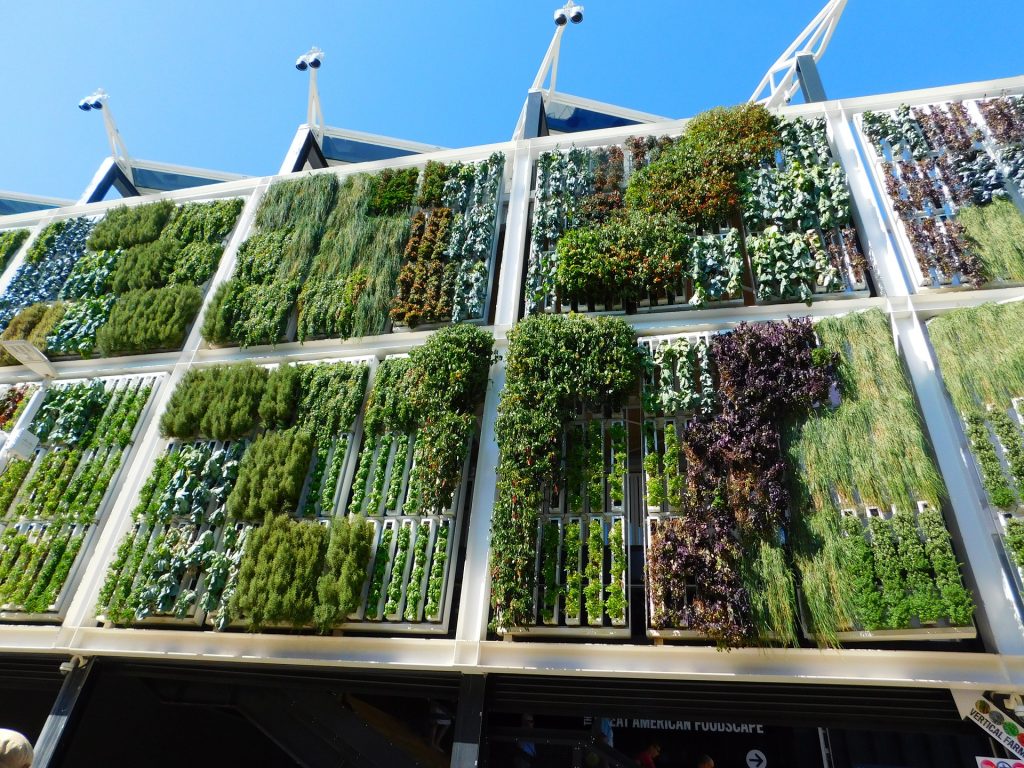 Think vertically when considering your patio garden. Make use of vertical space to create a "green wall". There are a variety of vertical garden designs, both do-it-yourself and commercially made. Some use a "pocket" style concept for your plants. Other vertical gardens have been constructed to serve as a privacy wall with hanging plant containers.
Place planters in a tiered configuration to maximize space or try stacking containers for unique visual appeal. Upcycled pallets can make be transformed into unique gardening containers and can be used vertically or horizontally as beds.
Plant a variety of plants in one container. Be sure the plants have the same sunlight and moisture requirements, then go for color and visual interest.
Select the Appropriate Plants

Generally, smaller varieties work best in a container garden. Plants that are "compact" or "dwarf" have been specially developed for container gardening and will thrive in this smaller environment. In order to maximize space, you may want to consider planting herbs in the pots along with other plants. Just don't try employing this strategy with invasive herbs like lemon balm, spearmint, or any other member of the mint family. These invasive species will choke out your other plants, so it's best for them to be planted in their own containers.
You'll also want to select plants that are appropriate for your zone according to the USDA Plant Hardiness Map and the amount of sun or shade your patio receives. Your local garden shop will likely carry plants that are appropriate for the local climate, just be sure to read the labels to see how much sun each variety requires.
Considerations for Containers
Choose the biggest container you can for the spot. For vegetables such as tomatoes, cucumbers or peppers, a diameter of 18" works well. Herbs and lettuce can grow in smaller (8" diameter) pots.
Choose lightweight containers to make moving your plants easier. Keep in mind that clay pots will dry out faster than plastic, as the clay absorbs water from the soil. When selecting containers, make sure they complement your outdoor style and color scheme. Galvanized containers are really popular at the moment, and can be found in a variety of shapes and sizes that make nice groupings. You may want to invest in some plant caddies with castor to make moving large containers easier.
Pump Up the Wow Factor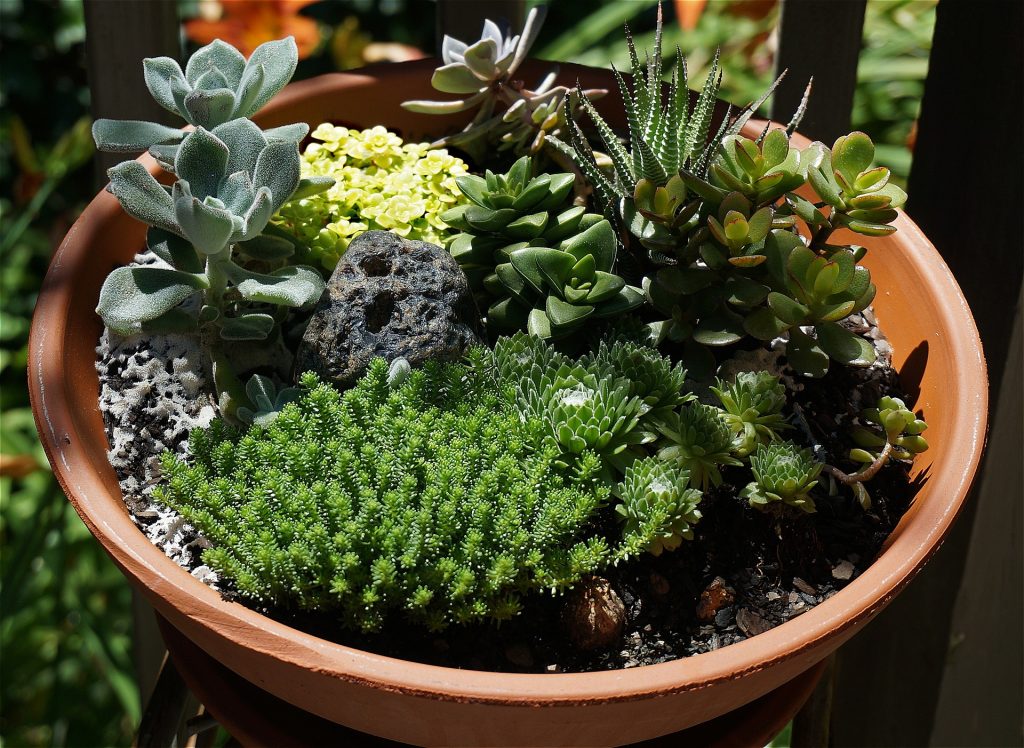 Try one or all of the following tips to really make your garden dynamite:
If you live in a warmer climate, consider zesting up your patio garden with some citrus trees. These grow well in pots, and are not only beautiful, but provide a steady supply of fruit. Just remember citrus trees need to be protected from frost.
Miniature or dwarf varieties of roses provide color and fragrance for your patio space, and they are perennials, so you can enjoy to blooms year after year. Be sure the roses are in a sunny location in order to thrive.
Group pots together, using a variety of heights and diameters. Not only is this visually appealing, but it also helps to create a humid mini climate for your plants. Make use of railings by using them to hang long containers and baskets of plants. Window boxes are great for growing herbs or even strawberries.
Shrubs can be planted in containers, but consider the mature size of the shrub and growth rate. Slow growers with a compact shape are best.
Really spice things up with some homegrown peppers. These grow well in containers as long as they are place in a warm, sunny spot.
Try succulents for a low maintenance option. Provide your succulents with plenty of sun and water sparingly.
Train flowering vines, such as jasmine or clematis, on a small trellis or on a post. Then, add shade loving potted shrubs, such as hydrangeas, to the shady spots on your patio.
With minimal planning and effort, you can transform a nondescript patio into a luscious garden retreat.