We love the idea of Blue Apron, Plated, Green Chef, Hello Fresh, and other meal kit delivery services that are making mealtime fun again with fresh, bold ingredients and inventive recipes. Not only do these services allow you to try newly inspired dishes, they make cooking easy, with pre-measured ingredients, simple-to-follow step-by-step instructions, and reasonable pricing.
After our editor's recent discovery of Blue Apron, we decided to whip up a list of Blue Apron-inspired ingredients to add to your garden. Having these ingredients in your own backyard allows you to recreate your favorite recipes and experiment with new elements that go way beyond your typical carrots and potatoes.
Persian Cucumber
Blue Apron's Korean Bao Sliders are topped off with a refreshing finish – a pleasantly crunchy bite of fresh Persian cucumbers. Persian cucumbers are the smaller cousin of the English cucumber; these petite treats may have originated in India as many as 3,000 years ago. Ranging from 4-6 inches in length, these crisp cukes are seedless and sweet, making the perfect addition to salads or when sliced, scoops for your favorite hummus.
The Persian grows well in Zones 3-14, making this a great crop for most of our readers west of Montana and south of North Dakota and Minnesota. Make sure to plant at least two weeks after your last freeze, as cucumbers have extremely low frost tolerance. Cucumbers also like lots of water and tons of sunshine. Read here for more specific growing instructions.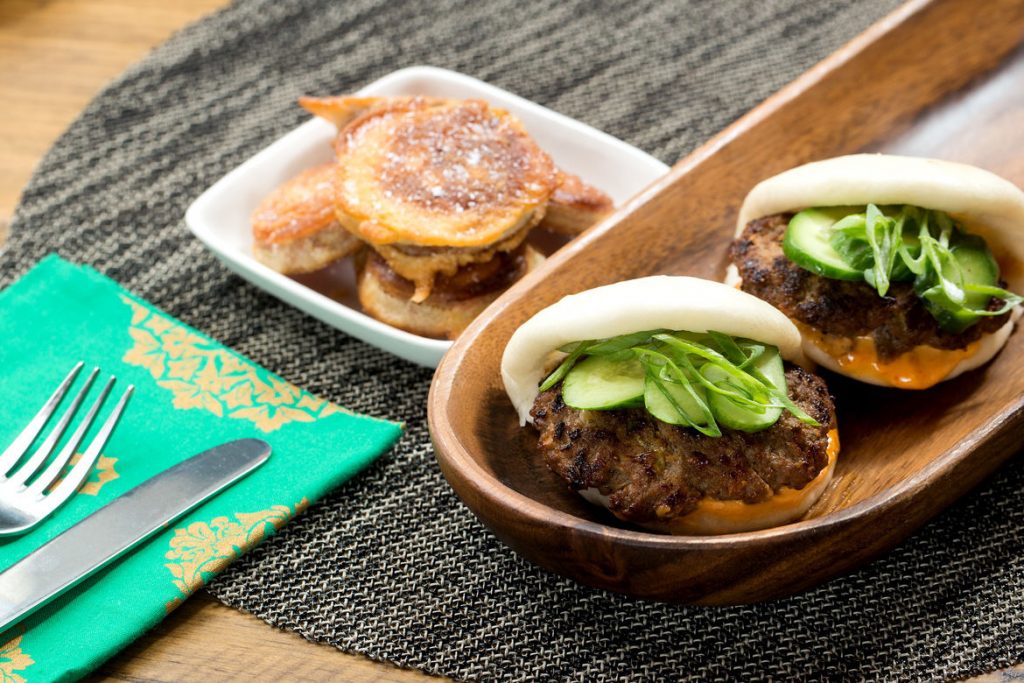 Fingerling Potatoes
Forget regular Russets, fingerlings are the new "it" potato. Named for their finger-like size and shape, fingerlings come in a number of varieties including Jersey Royal, Purple Peruvian, Desiree, and Russian Banana. Often known for their smooth, buttery texture, fingerlings are often sautéed or used in potato salads, like this one from a Blue Apron collaboration with Chef Markus Glocker.
Potatoes thrive in Zones 3-10a. It's generally safe to plant after the last frost, but make sure to check a planting chart specific to your area for the optimal planting time. Like other potato varieties, fingerlings enjoy loamy, loose earth and need frequent irrigation to grow properly.
Pink Lemon
While lemon is generally synonymous with the color yellow, you might be surprised to find out that there is a variety of pink lemons. With striped yellow and green flesh and a delicate pink fruit, this variety of lemon has more flavor than other varieties and will make you pucker less. This spring, Blue Apron used pink lemon compote to jazz up its Za'atar chicken recipe.
Pink lemons are a variety of Eureka lemons, which sadly only grow in Zones 9-10. These plants need year-round warm temperatures and lots of sunshine. If you live in Southern California or certain parts of Arizona, you should be able to grow this spectacular fruit without a problem. The rest of us will have to live vicariously.
Heirloom Carrots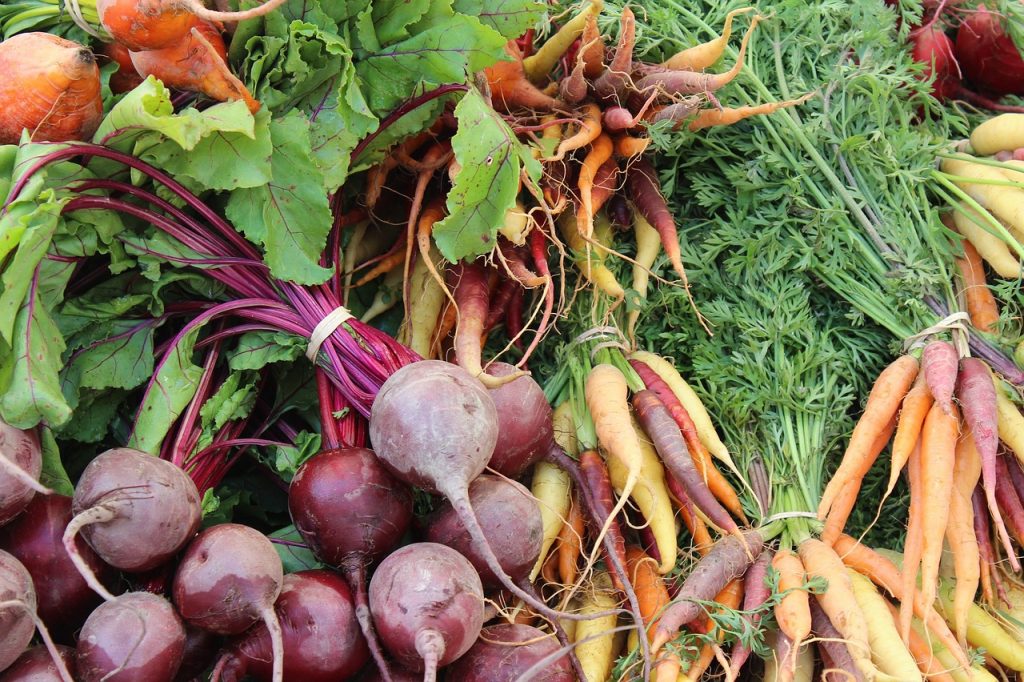 Heirloom carrots, like other heirloom fruits and vegetables, come from seeds that are passed down from one generation to the next. Not the typical uniformly-shaped, vibrant orange variety you find at your grocer, heirloom carrots come in all different sizes, shapes, and a wide range of hues. Centuries ago in Italy, carrots were cooked with honey and served as dessert, today most Americans simply dunk them in ranch dip. Blue Apron tossed the ranch and incorporated a beautiful selection of heirloom carrots into their filling and delicious Heirloom Carrot & Toasted Farro Salad. Carrots are a great source of beta-carotene and fiber, and when cooked, have a pleasant texture and a slightly sweet taste.
Carrots need full sun and sandy soil and easily grow in zone 4-10. Make sure to plant in a sunny spot, approximately 4 weeks before the last frost.